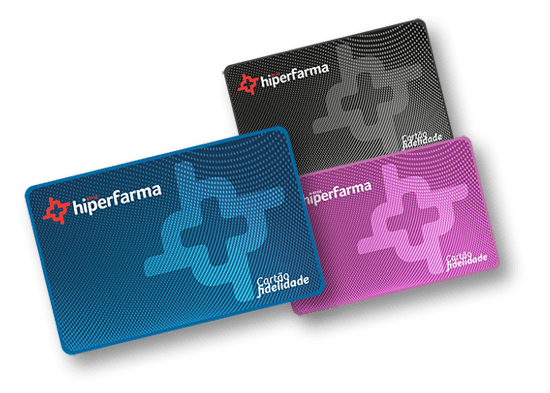 FIDELITY CARD
Come to grips with all advantages pertaining to the fidelity card for you and your family

Our fidelity card with no cost at all.

Registration procedures are quick, easy, unbureaucratic and with no consultations at all to the official Brazilian credit verification agency.

You will have access to deductions on several items advertised as medicines and perfumery.
1200000
Registered Customers
How can I get the Fidelity Card?
Go to any HiperFarma store and provide your civilian citizen registry number and request the fidelity card.
Does the Fidelity Card cost anything?
It is costless for you. It will not be charged any monthly or annual fee at all.
Is the Fidelity Card accepted in all stores?
Yes, the card is accepted in all stores located in Parana and Santa Catarina States.
What are the benefits of the Fidelity Card?
Customers with this card are entitled to exclusive deductions and promotions.
REQUEST YOUR FIDELITY CARD
Go to the closest HiperFarma and request now your Fidelity Card